This article is a WIP. (Working In Progress)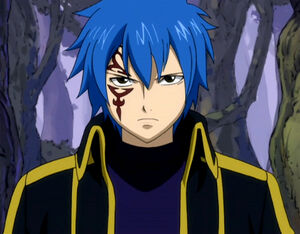 Xavier Aaron Scar but know as Death-X is the is the main protagonist of the series X Note. When he discovers the Death Note he using it for "Games".
Appearance
Appearance
Xavier appears as a young man with blue hair and a strange reddish marking/tattoo under and above his right eye, which he has had since his childhood. His eyes are dark brown, which look very like black eyes. Xavier tends to pick black, gold clothes. But he is seen wearing a dark blue hoodie, quite a bit.
Personality
Personality
When Xavier was young, he seemed a bright, cheerful child. Full of Joy and Happiness. He cared for his friends and would of gave up his life just to save his friends.

But his personality changed a lot. When a Death note landed in his hands, he was possessed by the note. Killing people for his games. He often plays games to get what he wants. WIP
History