Hei Yoshimaru

Also Known As

Black Bull

Species

Human

Gender

Male

Age

19 (pre-timeskip)
23 (post-timeskip)

Organization

Deck of Cards

Hei Yoshimaru originally worked for a group called Deck of Cards. He was sent by Yoko Sohma to kill Light Yagami. After failing, Hei decided to follow Light instead.
Appearance
Hei has short black hair and blue emotionless eyes. 
Persona
Hai is Hei's persona. He has long black spiky hair and red eyes. Originally, Hai wore a mask and cloak and acted goofy because he didn't want to show his true personality. He is very serious and doesn't seem to smile.
Abilities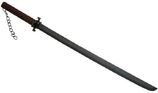 Hei's weapon is a katana. Hei was trained at the age of six to kill. So he shows no mercy when using the Death Note and killing victims. Back when he was in the Deck of Cards, Hei was usually locked up because he went overboard when killing people. He can still randomly go berserk and has a split-personality called
Black Bull
.