This Article, Death Note: Black 7, is property of GReusch.


Death Note: Black 7 is an in-progress fan fiction written by the illusive writer, G. It is an alternate storyline to the original Death Note plot.
Current Progress:
30 Chapters
79 pages
About 25,000 words
Midway through Volume 2 of the manga
Synopsis:
Light Yagami, bored with the current world, one day stumbles upon a slim, black notebook called the Death Note and decides to use it to rid the world of evil, much to the dismay of his friend, Arata Tamikura. Light attempts to kill Arata in order to silence him, but the Death Note fails and Arata storms out of the Yagami Residence, telling Light to refer to him as "7" from now on. Who is this 7, and will Light be able to realize his goals with both 7 and the world famous L on his tail?
New Characters: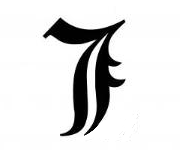 Arata Tamikura - A classmate of Light Yagami's at Daikoku Private Academy who transferred in Light's second year.He is well-liked by his peers and is generally considered to be a ladies man, however, Light discovers that Arata is actually very smart, and starts conversing with him about current polictical issues. After Light betrays Arata with the Death Note though, it becomes aparent that there is more to Arata than meets the eye.
Momoka Kobayashi - A tennis star from Keiogijuku High school who is currently dating Arata. An outgoing girl, but she isn't a huge fan of Light since his conversations distract Arata. She tends to get jealous of the girls who flirt with Arata.
Kintsuki Saito - The ace programmer of Light's class who is bullied for his weak stature. He is good friends with Arata since Arata always covers for him and keeps him company.
Kutori Arakaki - A young but terminally ill young man who is admitted at the hospital where Arata works part time.
What's Different:
New characters interact with the original Death Note storyline in creative (and logical) ways
Answers to some of the questions from the original Death Note, mainly some of the rules concerning the Death Note and who owned what notebook at each particular point in the story
A large twist at the end that will be sure to please any fan of the original Death Note
Chapters:
Will be posted on a daily basis after the entire story is completed (so editing can be done to older chapters without making people re-read anything).